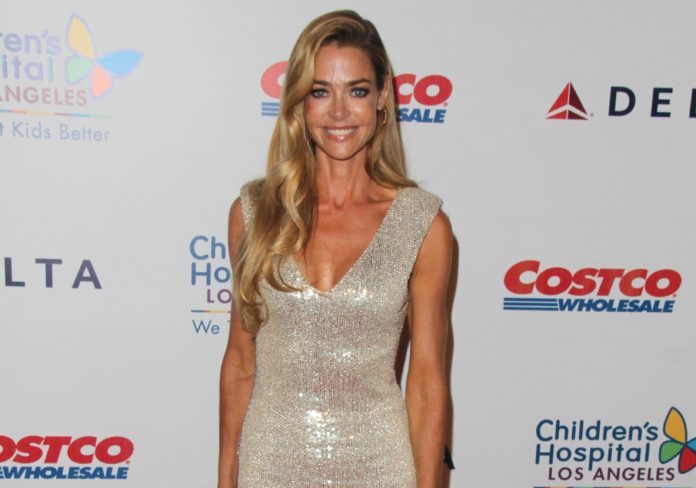 2018 seems to be the year of quick celebrity engagements, but Denise Richards took things to a whole new level.
The actress tied the knot with her fiancé Aaron Phypers only a few days after he popped the question.
The wedding came as a surprise to the couple's fans, but people in their lives have been expecting it for some time.
Phypers was previously married to Nicollette Sheridan, but the two separated in June 2016. He popped the question shortly after their divorce was finalized, and Richards immediately said "Yes!"
The intimate ceremony took place in Malibu, and everything was very last minute – including the dress. Mark Zunino had only 24 hours to design her lacy strapless romper and did the best he could over such a short period of time. The groom also looked pretty casual in beige pants and button-up shirt.
Denise Richards made headlines a few weeks ago when she joined the cast of Real Housewives of Beverly Hills. Cemeras were rolling the whole time, and her fans will have a chance to get a better look at her special day once the new season premieres on Bravo.
"I am so happy to officially be married to the love of my life. I can't wait for everyone to go on this incredible journey with me this season on The Real Housewives of Beverly Hills. It has been a wild ride so far!" said the blonde beauty.