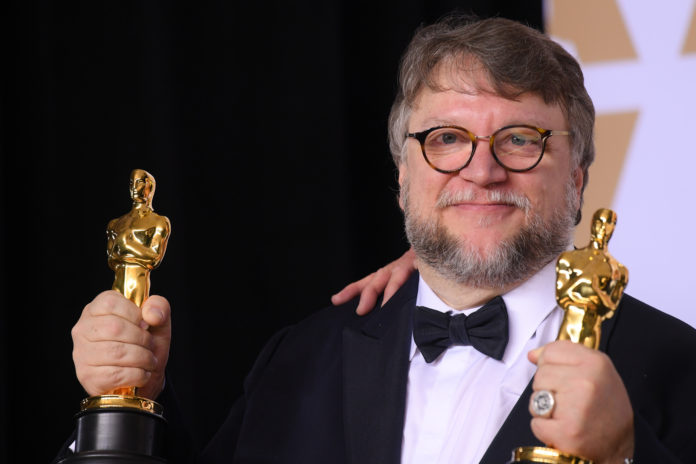 Guillermo del Toro is set to make his animated feature film directing debut.
The Shape of Water Oscar-winning director is going animated. Del Toro is teaming up with Netflix finally make his "lifelong passion project" happen — Pinocchio.
Back in 2012 del Toro told Entertainment Weekly: "In a strange way, two of the stories that fascinate me the most are kind of related, which is Frankenstein and Pinocchio. They are both about creatures that are created and then get lost in a world they don't understand. And they are both journeys of understanding, and journeys of evolution of the spirit. When we started working on Pinocchio we knew very clearly that we wanted to make it different in the sense that it is not just a fairy tale but a fairy tale that actually moves you and emotionally affects you. It deals with ideas that are relevant to everyone, to all mankind in a way."
The official news that del Toro will be helming a new stop-motion Pinocchio was announced by the streaming giant Monday.
According to Vareity, the stop-motion musical version of the classic will be set in 1930s Italy when fascism was on the rise. The iconic Disney movie was itself an adaptation of the 1883 fairy tale written by Italian author Carlo Collodi.
"No art form has influenced my life and my work more than animation and no single character in history has had as deep of a personal connection to me as Pinocchio," said del Toro in a statement. "In our story, Pinocchio is an innocent soul with an uncaring father who gets lost in a world he cannot comprehend. He embarks on an extraordinary journey that leaves him with a deep understanding of his father and the real world. I've wanted to make this movie for as long as I can remember."
He continued: "What I'm going for is a PG-13 — more adolescent, more teenage. I hesitate to say just darker because it's not just darker. It is a tale that is adapted to a more complex reality, more complex ethical questions. It's more a tale for youth than a tale for just kids."