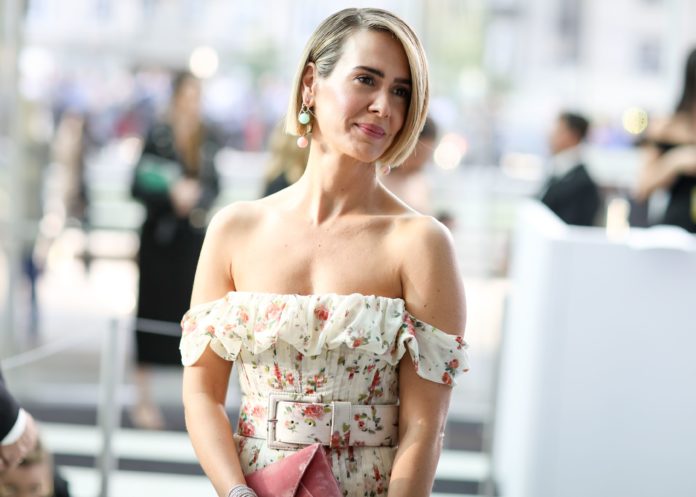 The queen of American Horror Story is back!
It's official: the forthcoming tenth installment of the FX horror anthology will see the return of franchise veteran Sarah Paulson as a "central character."
The actress confirmed the news to reporters during the Television Critics Association press tour last week. 
"I can confirm that I will be in next season," Paulson said. "I have no idea what it will be… But I'm not coming back as a guest part, I will be a central character."
News of Paulson's return follows news that AHS has been renewed for three additional seasons, continuing through at least season 13. But will Paulson be featured in all those seasons too?
"God willing, I have no idea," she said. "But I do know that I did ask Ryan, if the question was asked to me, could I say that I was coming back? And he said, 'Yes, you can say.' So yes, I will be back on American Horror Story."